GreenShift – Unique WordPress Core
Animation Builder

Layout & Page Builder

Full Site Page Builder
Build Extra unique sites with animations
Most complete Gutenberg Page builderCreate stunning elements and animations directly on the page
without any knowledge of coding
Extremely Fast
The plugin uses unique conditional asset loading, only 2 kb required styles. Nothing is loaded until you use it on page
Customize Everything
Full support for Full Site Editing. Customize everything directly on the page without any knowledge of coding
Animation Framework
Nice-looking animations are the difference between a good site and a perfect site. The Theme has a build in Animation framework (only 2 kb size)
Everything you need to build beautiful
pages with the Gutenberg editorMore than 50 complete blocks to quickly build websites with design options,
ready-made website templates, animations, style presets, and more.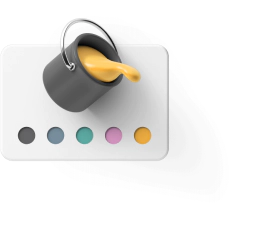 Advanced
Design Options
Change colors and typography on your site with one click
Customize any design option by Advanced panels
Works for all elements and for separate blocks
Improve your Typography with modern features
Local font (GDPR ready), google fonts or inherited fonts
Use local or Global Presets make custom Presets
Select own style for system elements
Build High Performance System
Maximum possible performance
We have thoroughly reconsidered how assets work in WordPress
and have added a unique system for asset loading
Greenshift doesn't load anything on your pages which you don't use on page. Each block has independent assets
No jquery, no font, no icon libraries. Everything is custom made to have best performance.
For special blocks, like Lottie, 3d, sliders plugin has special interaction loaders, so it doesn't affect speed of page
Limitless possibilities
Optimized for Score
Web vitals score is important nowadays for SEO and UX. You don't need to worry about optimizing plugin assets. The Plugin already has optimized assets to the best extent possible. All blocks that use external libraries, have the Smart Loader feature

100%
Speed grade

A
Score

100%
Speed grade
100%
Speed grade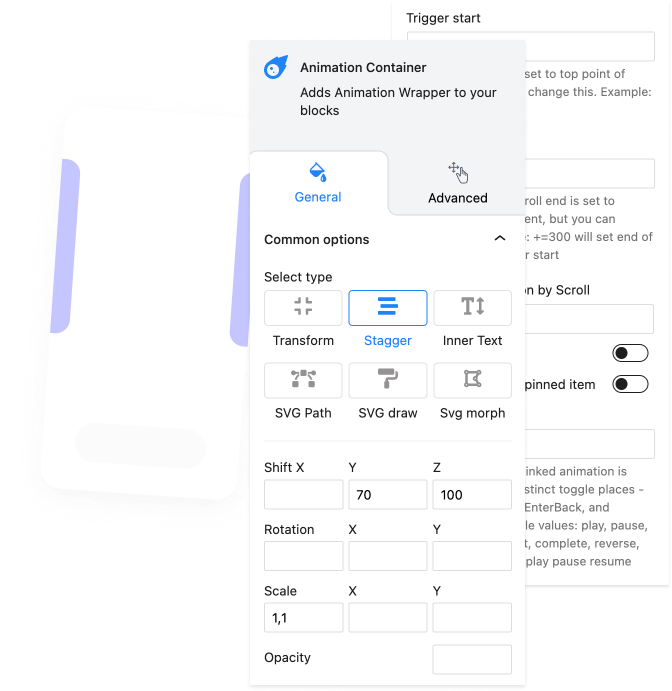 Advanced Animations
Extension PackYou can build complex animations without any code skills.
All animations are based on high performant GSAP animation
library and unique light weight css transition styles.
Seo and Marketing

Extension Pack
We have more than 10 years experience in buiding and developing SEO software for affiliate websites. Now, you can use our special blocks with highest conversion and seo schema.
Product Schema
Product schema is good to get advanced snippet with price and star snippet
Event Schema
Event schema is great for any kind of tickets, events or meetings and provides extended snippet
FAQ Schema
This is easiest way to get extended snippets in google and it has QA style in google
Video Schema
Videos become more and more popular and have separate section in google
Query Builder Pack
Extend your site with additional special patterns for Query block. You can use also special query elements like social share, Meta values, Thumb counter which are not available in wordpress
SAVE MONEY WITH BUNDLES
Get everything together
Why We are the best
What our clients think about us now
"
One of the lightweight plugins I have ever used, with
many simple yet useful blocks which will
definitely increase user experience.
"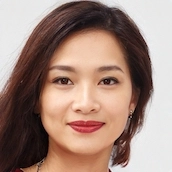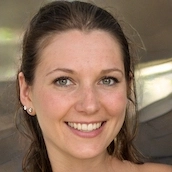 Build. Animate. Earn
Put Your Site on Next Level with Greenshift